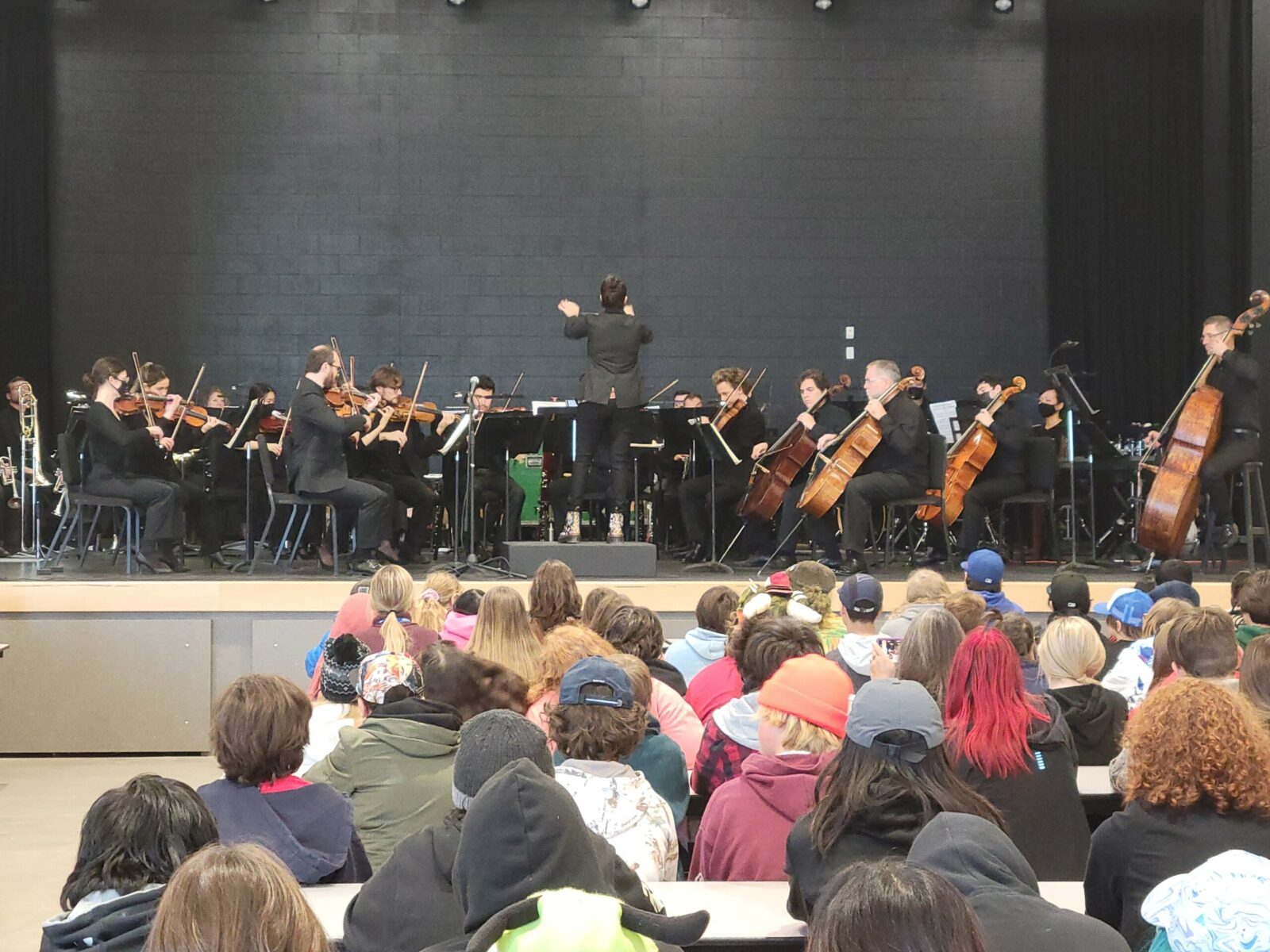 Live TBSO Concert Evokes Appreciation for Instrumental Music
Oct 28, 2022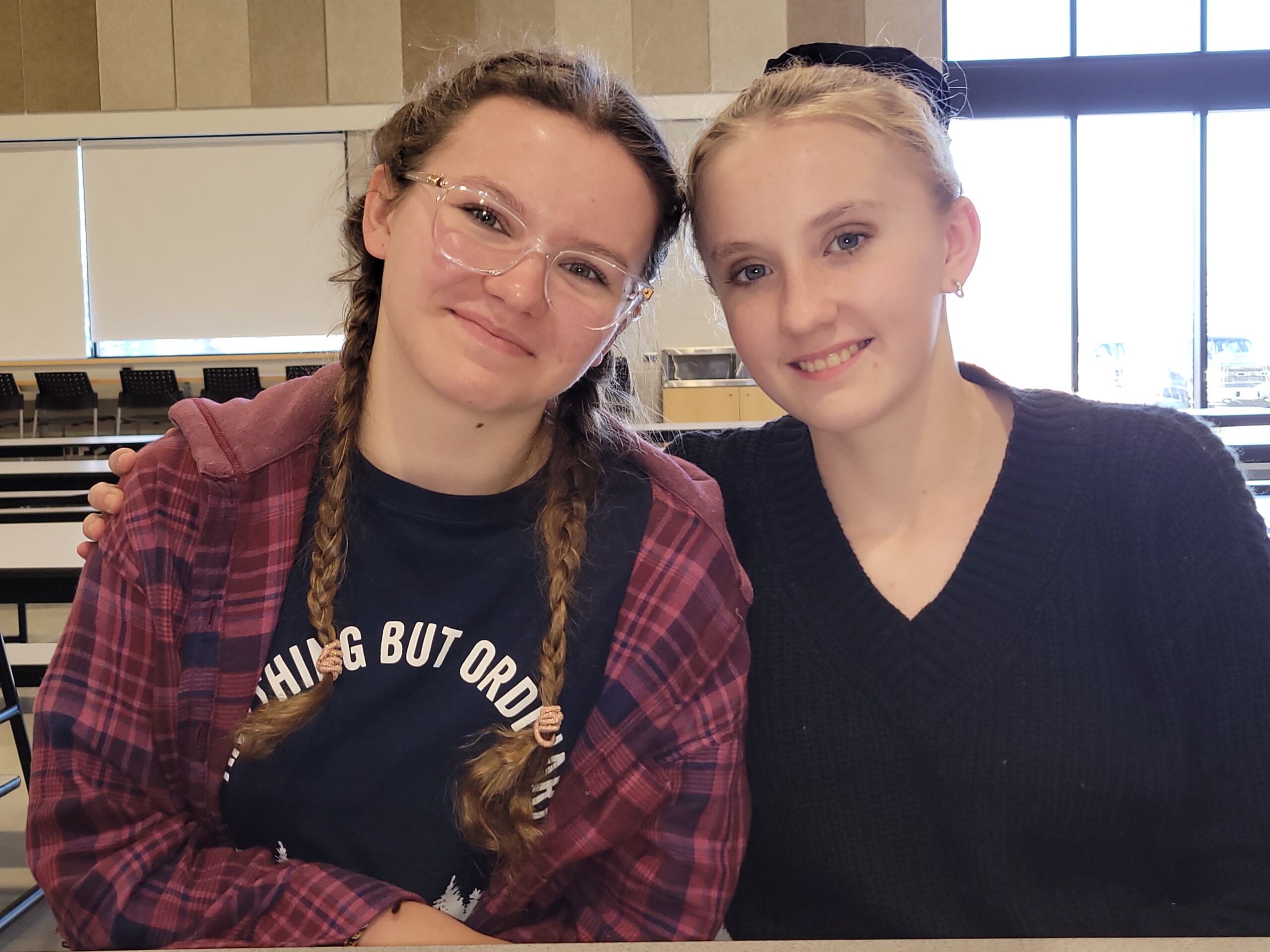 The sound of cellos, clarinets, violins, and trumpets resonating through the cafetorium at Westgate CVI had visiting Grade 7 and 8 students captivated as they experienced a professional orchestra live in person. The Thunder Bay Symphony Orchestra set up on stage with their formal attire, polished instruments, and guest conductor Cosette Justo Valdéz equipped to transport the students into the past 400 years of classical music. The concert, titled "Musical Time Machine", covered music from a wide variety of artists ranging from a theatre music composer from 1607 to a Cuban contemporary composer prospering in present-day Montréal.
The concert headlined big historical names, such as master musicians Mozart and Haydn, and played recognizable pieces such as Por Una Cabeza by Carlos Gardel which has been featured in many popular films starring Hollywood actors including Al Pacino, Liam Neeson, Salma Hayek, and Arnold Schwarzenegger.
RBC featured guest conductor Cosette Justo Valdéz said it is meaningful to show the students how music evolved into the modern pieces composers are writing today.
"This program starts in the Renaissance and ends with a composer who lives in Edmonton right now. We went through a whole path showing the history of music for orchestras and I think they enjoyed it very much. Everything starts here; the future of our audience, of our musicians, the appreciation for music, starts with children so it is very important to inspire them, to connect with them, and to show them how cool classical music is," said Justo Valdéz.
Emily Kauppi, a Westmound Public School student who already plays the trumpet, the piano, and the alto-saxophone, plans on adding a fourth instrument to her skillset – the guitar – and says she is also intrigued by how complicated of the viola seems. When speaking of the live concert, Emily said "I think it's great. I have the highest appreciation for music like this. It takes a lot of talent to do it and I think it's so cool".
Michelle Somerfiled, Grade 8 teacher and instrumental music teacher at Valley Central Public School, said she is pleased students are exposed to this level of musical proficiency because the musicians were once young learners too.
"When we teach instrumental music, it is really important to see examples that are professional. It is just nice to know that the musicians are local and at one time they were like our students," said Somerfield.
The elementary Music program at Lakehead Public Schools sets itself apart through its strategic plan commitment to inspire. Facilitating live concert experiences reveals a pathway to success in the musical profession; one of many pathways to success available to learners in the field of the Arts. Thanks to the thrilling and engaging performance by the Thunder Bay Symphony Orchestra, field trips to live concert environments such as these always make it to dinnertime conversations.