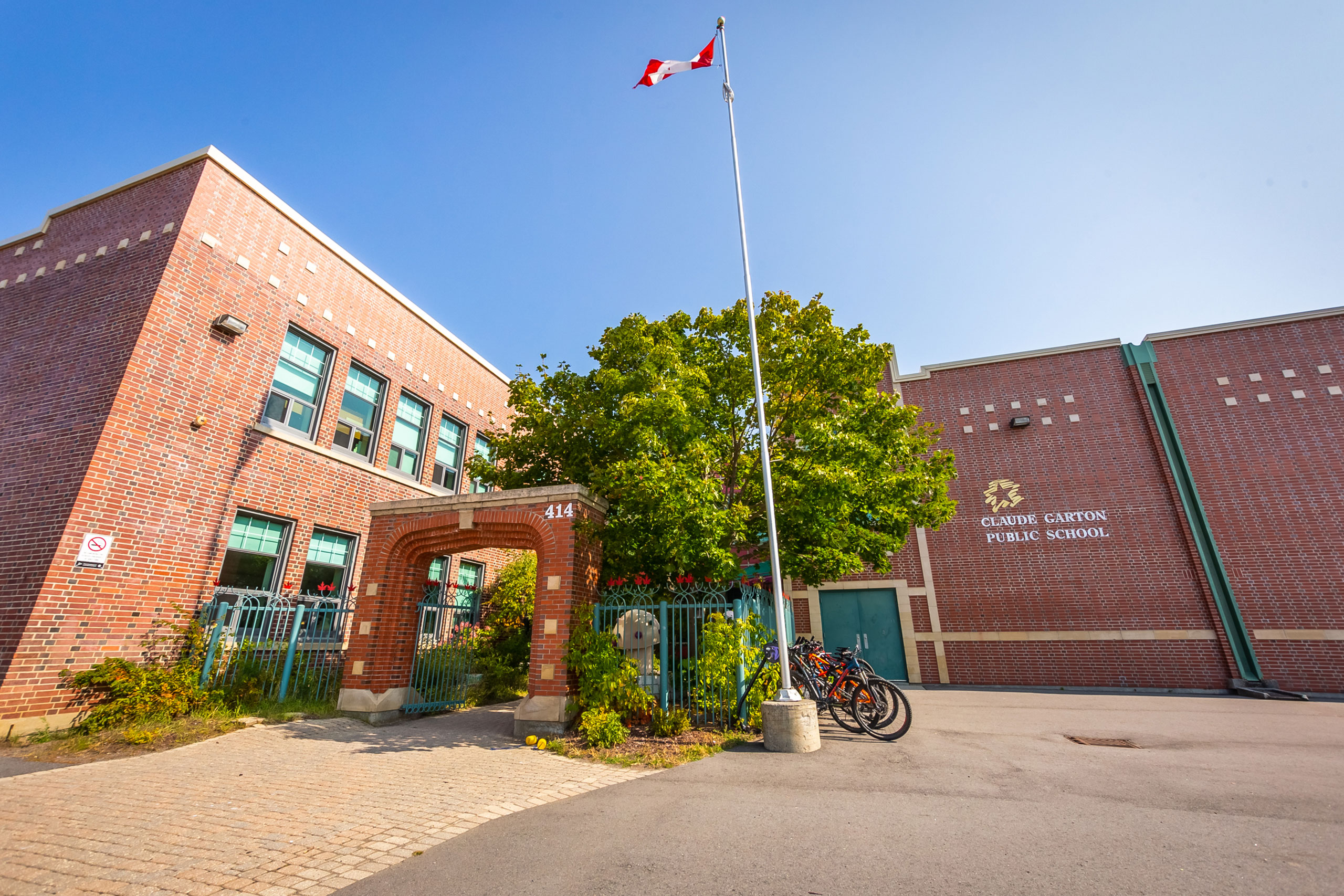 About Claude E. Garton
Public School
Welcome! Bienvenue! Beendigen!
At Claude. E. Garton Public School, we have students from JK to Grade 8 in both English and French Immersion and have a current enrolment of approximately 490 students. Our School is one of the 25 elementary schools of the Lakehead Public Schools and we are proud members of the Superior Collegiate & Vocational Institute and the Hammarskjold High School Families.
Our school is a great place to learn and grow. We provide excellent programs, both academic and extracurricular, we have strong parental involvement, and we provide a nurturing environment for our students. We are very close to nature, and we are passionate about outdoor learning! Our Gr. 7 & 8 students participate in the ICE learning academy; Innovation, Creativity and Entrepreneurship are the focus of their learning! We also host a hockey academy (for grades 4-6) and a learn-to-skate program (for Grades 1-3) at our neighbouring arena!
Claude E. Garton Public School is proud to be a school where all students and families are welcome, and students can learn and develop in every aspect of their lives.
We hope you enjoy your visit to our site and please don't hesitate to give us a call if you have any questions.
Nous sommes au service des élèves de la maternelle à la 8e année, tant en anglais qu'en immersion française, et nous avons une inscription actuelle d'environ 490 élèves. Notre école est l'une des 25 écoles primaires du Conseil scolaire du district de Lakehead, et nous sommes de fiers membres de la famille scolaire des écoles secondaires Superior Collegiate & Vocational Institute et Hammarskjold High School.
Notre école est un lieu formidable pour grandir et apprendre. Nous fournissons d'excellents programmes académiques et parascolaires, nous avons un engagement parental très fort, et nous offrons un environnement sécuritaire et inclusif pour tous. Nous sommes aussi proches de la nature, et valorisons l'apprentissage en plein air.
L' école publique Claude E. Garton est fière d'être une école où les élèves apprennent et s'épanouissent dans tous les domaines de leur vie.
Nous espérons que vous aimerez votre visite à notre site, et n'hésitez pas à nous contacter si vous avez des questions.